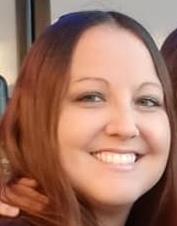 Mrs. Geraci is a New Jersey native where she lived for 26 years prior to moving to Arizona. To Mrs. Geraci, family means everything. She has been married for 13 years with two daughters, both whom attend school at Desert Oasis Elementary. Most of her family still resides in New Jersey, but she visits and keeps in touch often.
Mrs. Geraci obtained her Bachelor's degree from Bloomsburg University in Pennsylvania where she graduated with Cum Laude Honors. She began working for Nadaburg Unified School District in 2006 as a special education teacher. In 2013, Mrs. Geraci obtained her Master's Degree in Educational Leadership from Grand Canyon University. During the 2018-2019 school year, Mrs. Geraci began working at Desert Oasis as an Assistant Principal and shortly after became Principal in the 2019-2020 school year.
Mrs. Geraci has a passion for education. She believes that there is greatness and talent in every child. Every child has the ability to learn if you give them the tools and the opportunity to do so. Mrs. Geraci will stop at no length to ensure that the students at Desert Oasis Elementary receive an education that not only fulfills their academic needs, but their emotional and social needs as well.
Angelina Geraci, M.Ed
Principal